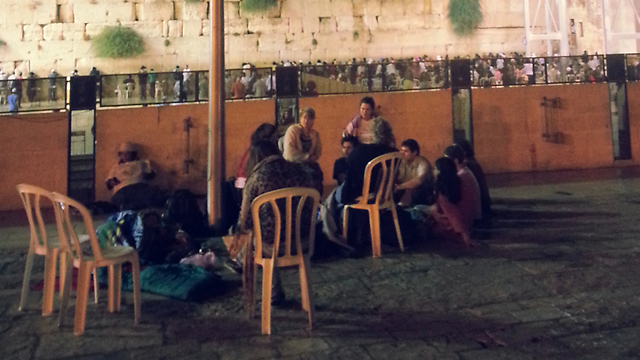 Women of the Wall staged a sit-in Sunday in protest of Minister Naftali Bennett's outline for a new prayer area in the Western Wall.
After months of disagreements regarding Women of the Wall's right to pray in the Wall, Bennett announced Sunday a new prayer area for the Women of the Wall as part of an agreement between the group and the haredi community.
The Ezrat Yisrael prayer area will be open to both men and women. Though perceived as compromise by some, the Women of the Wall see the offer as a violation of the Jerusalem District Court ruling, which ruled that women who prayed in the Kotel were not violating High Court ruling, and their arrests were not legal.
The sit-in is scheduled to last until Monday, and members of the Women of the Wall group are urging those who sympathize with them to arrive at the Kotel, where they are sitting under Israeli flags.
Read More: @ ynetnews.com
You might also like: