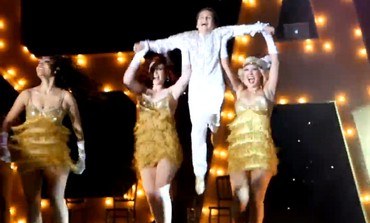 Sam Horowitz, whose bar mitzva entrance video has gone viral on YouTube, has donated thousands of dollars of his gift money to an Israeli youth village.
Sam, of Dallas, and his parents asked guests at the bar mitzva to make a contribution to the Ben Yakir Youth Village in central Israel in lieu of gifts, and are requesting that those who watch the performance online to do the same, the Forward reported over the weekend.
Thus far, $36,000 has been donated to the youth village, which is home to 120 boys aged 12-18, mostly Ethiopian immigrants.
Sam donned a sparkling white suit and descended from the ceiling inside a massive chandelier in the lavish ballroom of the Omni Hotel in Dallas at his bar mitzva last November, and then danced with a bevy of professional dancers in flapper costumes.
Read More: @ jpost.com
You might also like: