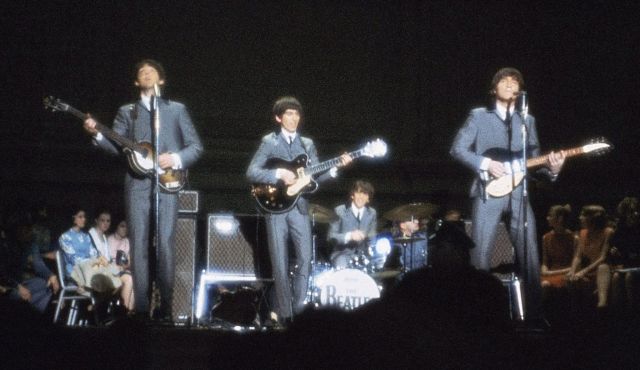 Music promoter Sid Bernstein, who worked with legends from Judy Garland to Jimi Hendrix and orchestrated the Beatles' historic concert in New York's Shea Stadium in 1965, died on Wednesday aged 95.
Bernstein also arranged for U.S. concerts featuring Shoshana Damari, Yaffa Yarkoni, Shaike Ophir and other Israeli artists. "It was just as important to him," Jason Ressler, who directed "Sid Bernstein Presents," a biopic of the Jewish-American promoter and music producer, told Haaretz. "He has a connection to Israel, even though he's never been here."
Bernstein, an agent and manager who according to his friend, publicist Merle Frimark, died in New York, worked with some of the biggest names in show business, including Frank Sinatra, the Rolling Stones and Ray Charles.
Read More: @ haaretz.com
Readers found more information by searching for:
You might also like: