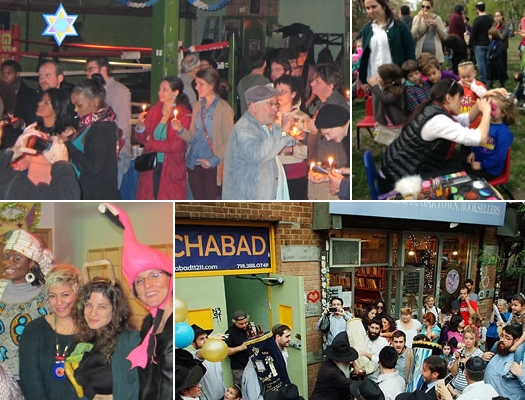 Zachary Ruttenberg first connected with Chabad last year in Mumbai, India, where he was living at the time. Two young rabbinical students from the Crown Heights neighborhood of Brooklyn, N.Y., showed up at the synagogue where he was praying—Magen David in Colaba—and said if he was ever in Brooklyn, he should look them up. A year and several countries later, Ruttenberg did just that; he reconnected with one of them.
Ruttenberg, 27 and originally from the Chicago area, wound up moving to the Williamsburg section of Brooklyn, and working in New York City's diamond industry. These days, he says he considers himself lucky to call Chabad of North Brooklyn his hometown community.
He spends Friday nights and some Saturdays at the second floor space run by Rabbi Shmuel and Devora Leah Lein and Rabbi Yekutiel and Esther Feldman, and also attends holiday programs and big events there. He says he appreciates the chance to spend time with people who know each other's names in a comfortable place where they can delve into Judaism, learn, socialize and unwind.
Read More: @ crownheights.info
Readers found more information by searching for:
You might also like: