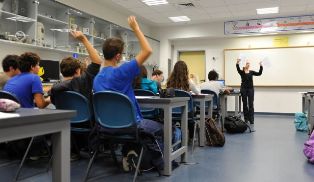 Come August 29, Solomon Schechter in East Brunswick, New Jersey, will not re-open its doors. The decision to close the school came only three weeks before the slated start of school.
On August 7, parents received an email from the head of school stating: "Unfortunately, I have to confirm what is, for all of us, the worst possible news for our school. Based on our current financial situation, the Board has voted to begin the process of closing down the school, effective immediately."
Karen Skinazi, a mother of two students, said she and other parents weren't previously aware that the 32-year-old school was struggling financially. But enrollment had dropped from 300 students at its peak to 120 students last year.
Read More: @ haaretz.com
Readers found more information by searching for:
You might also like: