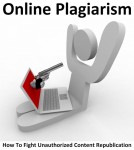 We don't get the joke. Copyright violation is a crime.
Press release from the Church of Kopimism
The Church of Kopimism is recognized by the state of Sweden
Just before Christmas, the Swedish governmental agency Kammarkollegiet registered the Church of Kopimism as a religious organisation. This means that Sweden is the first country to recognize kopimism as a religion.
The Church of Kopimism have tried to become registered as a religious organisation by Kammarkollegiet for more than a year.
– Since Kammarkollegiet has been strict with formalities, we had to apply three times, a happy Gustav Nipe – board chairman for the organisation – says. He continues, I think it might have something to do with the governmental organisations abiding by a very copyright friendly attitude, with a twisted view on copying.
Read More: @ tzvee.blogspot.com
Readers found more information by searching for:
You might also like: